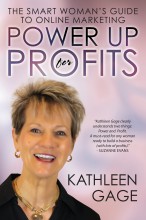 by Special Guest Blogger Kathleen Gage
When you first set out in your career, you had visions of achieving incredible feats. The way the story goes is that by the time you reached your fifties you would achieve a great deal of success. Yet, at times it all seems for naught.
Something big was missing. You did everything the way you thought you should but at the end of the day, there was a nagging feeling that something was off.
The truth is, nothing is off. What happened is there were lots of people claiming you could have it all and it would be easy.
Something else that likely happened is you forgot your "big why."
Fact one: You cannot have it all. You can have a lot of it, but you can't have it all. For every choice you make there is something you will need to let go of.
Fact two: Success takes work. Sometimes it's downright hard. Yet, if we keep one thing in the forefront, our big why, all the hard work is worth it.
Fact three: As women, as we mature, we likely will realize what we thought we wanted in our 20's, 30's and 40's is not all that important.
Fact four: As mature boomer women, we are often thrust into situations that can turn our lives upside down, but if we anticipate "life happenings" we will be able to walk through these situations with grace.
Fact five: There is more opportunity today than ever before – especially for women.
With over 8 million U.S. businesses currently women-owned equating to an economic impact of $3 trillion, this translates into the creation and/or maintenance of 23 million jobs.
These are staggering numbers that carry with them incredible opportunity. Yet, at times, even with ample opportunity things can feel overwhelming.
Something that allows us to stay the course is to know the "big why."
In August of 2009, my business and my life were going great. I loved what I did, knew I was making a difference to thousands of men and women around the globe, and saw no end in sight. Like any business owner, I had my ups and downs, but with over fifteen years under my business belt, there were more ups than ever before.
I turned fifty-five, and decided to fulfill a longtime dream – to participate in a marathon. I began the training with every intention of participating in the Portland Marathon in October of that year. Then all hell broke loose. In the third month, after eight miles of training, I hit a pothole and snapped my ankle.
My greatest disappointment was that my mom and dad had planned on attending the marathon for my dad's eighty-second birthday. But soon after I broke my ankle, my dad was diagnosed with brain and lung cancer. Within four weeks, he had passed away.
I couldn't even begin to understand what my mother was feeling. They had been married nearly sixty-one years, and she seemed so lost. She and my father were inseparable and did almost everything together.
Within days of my father's passing, my mom was rushed to the hospital for emergency surgery to remove over a foot and a half of her colon. And within a matter of two months I went from feeling like I had life by the tail to feeling like life was spinning out of control. Though I didn't know what would happen from day to day, I did know that my focus was drastically changing. I went from being extremely focused on my business to knowing that my primary purpose was to care for my mother. I had no idea how long I would be in this role; I just knew in my heart of hearts that this was where my focus needed to be.
This was the catalyst for me to become a product-creation maven. Although I had created some outstanding information products in the past and I had a lot of intellectual property, there were much bigger things to come.
For the next two years, I drove back and forth from Oregon to California to spend days, weeks, even months with my mother. There were times when she was very functional, others when she lay near death in the hospital, and everything in between. For years, I had searched for my purpose, only to discover that my greatest purpose was serving my mother at the deepest level a child can. I was able to put into practice over thirty years of spiritual studies. I completely trusted that if I showed up to my greatest calling, all would work out. I discovered what it really meant to let Source work through me.
Each day, I would ask to be guided as I traveled that uncharted territory. It was not always easy. There were days I wanted to pull the covers over my head and make it all go away. But each day, I woke to the reality that my mother was very sick and needed me.
I knew I needed to keep my business going, too. Fortunately I had the foresight to know it would not be business as usual. I had made great revenue up to that point through various avenues online including speaking engagements, writing books, creating products, hosting teleseminars, affiliate marketing, and aligned partnerships. I knew that my knowledge could and would make a difference for many entrepreneurs.
With a mortgage to pay, a slew of animals to feed, and a partner who depended on our business revenue to maintain our lifestyle, I had to figure out what was to come next. It was a blessing to already have in place a formula for creating revenue streams that would actually grow my business while I took care of my mom. If I hadn't previously laid that powerful foundation to position myself as an expert in product creation, the outcome would have been incredibly different.
With the willingness to make the necessary changes and do what I needed to do, I was able to generate multiple streams of revenue while fulfilling my role as one of my mother's primary caretakers. I became more committed than ever to teaching as many people as possible how to do the same by setting their businesses up to generate multiple streams of revenue while fulfilling a higher calling.
This was a turning point for me in redefining my big why. What I have come to realize, and what I teach my clients is this: when you know your "big why" no matter what life puts in your path, you will be able to walk through it with dignity, appreciation and growth.
What is it that drives you in business? What is the message you want to share? Keep your big why in the forefront of all you do. When you do, all works out in the best way possible.
About Kathleen Gage: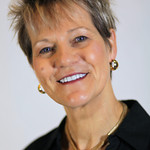 Kathleen Gage is the "no-nonsense, common sense" online marketing strategist, speaker, author, product creation specialist and owner of "Power Up for Profits." Kathleen helps entrepreneurs make money online. Her clients are driven by making a difference through their own unique voice.
Kathleen's mission is to help people understand that their business is merely a means to get their message out to the world. She teaches that it's not just about what you do, but the reasons behind why you do it.
Her newest book, Power Up For Profits; The Smart Woman's Guide to Online Marketing is the perfect resource for any author who wants to reach more of their market in the fastest, most cost effective methods possible. For a very limited time when you order the book through Amazon, you receive Kathleen's full Six Figure List Building Program and Sell Thousands from Any Platform. Go to https://iz106.infusionsoft.com/go/powerbook/kimkirmmsetoth/ for full details.