We are two months into the New Year and tomorrow brings us to March 1st.
Undoubtedly you made goals for yourself, personally and business wise. How are those working out for you?
Now is generally the time when you are really excited about the progress you have made or……OH NO! I expected to have accomplished more by now!
No worries though. You still have 10 months to go.
This is a great time to review what you have set out to accomplish for yourself.
For me? To be honest, I need to crank it up a few notches! It's amazing how my, (or your) personal life can interfere with goals and plans for your business. I know you hear that all the time, but I am living proof that this is true.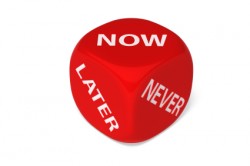 I have experienced way to many losses these last couple of years and it's time to get my life back on track and start souring with the eagles and pushing myself harder to do better.
Have you ever felt that way? That it's time to get out of that funk or that 'not helping me out' mindset? I certainly know I am not alone in this feeling but most of you don't talk about it.
And there is no need for me to go into detail either but I do know it's time to take charge of my life and not let outside events get in my way.
This is a more personal blog post than I usually write, but that's ok. I hope it's ok with you.
You can expect more business blog posts to follow.
I think there is nothing more exciting than owning your own business. There is nothing more exciting than knowing you are able to take care of your own life, not just personally but professionally.
There are so many ways to be able to support yourself financially with the lifestyle you want and deserve.
Have you thought about adding some different options to your business? I am talking about your adding High End Platinum Programs or VIP and Virtual Retreat Days to what you already have in place.
Having the confidence to truly charge what you are worth is a huge mindset shift but trust me, you can do this.
What about adding teleclasses or live workshops? Have you thought about it but then did nothing to make it happen? I have. I think we all have!
So, my promise to you is that in this next 10 months, till year's end, you will be seeing and hearing more from me.
Let's do this journey together. We all deserve success!
In service,
~Kim