First, I want to thank all of you who took this survey. I appreciate your taking the time and energy to fill this out. It helps me know how best to help you build your on-line business for this New Year.
I wanted to share with you the results:
Question 1:  What work circumstances describes you best?
6.67% work full time but would like to start a business in the near future
20.00% of you are 'straddlers' and work a job/job while starting your business
60% of you are 100% self-employed
13.33% of you are self employed and work part time in other jobs
Question 2:  What is your age?
6.7% are 40 – 50 years old
46.67% are 51 – 60 years old
33.33% are 71 – 70 years old
6.67% are 71 or older
6.67% are under 40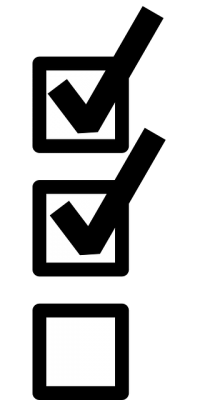 Question 3: What are your biggest obstacles or challenges in building your business?
It got too big to do without employees and not big enough to support employees
Having the selling conversation with potential clients
Running 2 businesses – so finding time to keep up with client
Multi – function brain overload
Time management and confidence
Becoming profitable
Finding time to work with clients on site and do marketing
Procrastination and fear
Securing the social media and technological components in place. Virtually impossible to learn and implement this digital mass as a solo
Finding the time to do it all and prioritize
Fear: fear of failure, fear of success, fear of making an _ss of myself, fear of not having what it takes
Currently working on who is Ideal Client and what problem to solve
Getting sponsorships
Developing a system that will be successful
Question 4: What is your biggest fear or concern when it comes to building your business?
Depending on help
Debt
Time & keeping up with trends
That if I change to only on-line work, I'll wind up homeless
That I will put in lots of effort and no one will come
Consistent and ongoing income
I have NO fear. Putting the vision, processes and motivation is not my problem. I'm overwhelmed with the 'techie' aspect to help me move forward. Since your last 7 classes…My marketing efforts have helped me identify 5 projects with significant potential. My biggest fear is closing to advance engagement from speaking events. (my pink spoon)
Being stretched too thin
Fear of success
The prospect funnel won't yield the sales funnel I need to achieve the income I am used to
It needs to be flexible
Having a consistent income to live off
Failure
Question 5:  If you could ask one question answered around your 'Niche' & " Ideal Client" what would it be?
Why do I get excited about too many different areas in my field? It prevents me from narrowing my niche
"How can I be most helpful to you?"
How narrow should your niche be? I hear different ideas
How to determine I have the right niche
I have 2 niches, with 2 ways to go. Which will build my business the fastest
Who are they?
I don't know yet. I need time to process even thinking about an ideal client. I want to help everyone all the time and that is overwhelming so I love the idea of a niche, but maybe how to narrow down your niche
What would inspire a potential sponsor to sponsor us?
How do you visualize your life?
As you can see, there are some trends here, which is just what I was looking for.
I'd love to hear your comments below, whether you filled out the survey or not.
Thank you ladies,
~Kim