Insights Magazine Interview with Kim Kirmmse Toth of Positive Aging Inc.

Kim has an expertise and true devotion to women of all ages, but particularly those midlife and beyond.
As a business and professional life coach Kim is also a licensed clinical social worker, and a Professional Certified Coach (PCC) through the International Coach Federation. (Read Full Article)

Meet Victory Circles Facilitator Kim Kirmmse Toth of Positive Aging Inc.
Kim wanted to be an elementary school teacher when she was a little girl.  She went as far as getting her undergraduate degree in elementary education and then never taught a day of school (in the traditional form) in her life.  Growing up in upstate New York, Kim went to Lake Erie College in Painesville, Ohio.  She decided on this college because it was an all girls' school (having since become co-ed). (Read Full Article)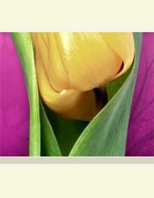 Kim Kirmmse Toth Invites you to Transform Your Next Transition into a Tantalizing Experience!
Like it or not transitions are a part of your life! Without transitions we would always be stuck in the same place with no movement or growth…..and who would want that? You have the power to turn these inevitable life occurrences into tantalizing experiences. Think of all the stages you go through in midlife. In addition to your body changing there is change all around us. (Listen to Interview)
Kim Kirmmse Toth Interviewed by Get Inspired! Project Boomers.
"'We're having an adventure!'  Even if it was something that was like, 'Oh my goodness gracious!'  We were having an adventure.  It was just that attitude that everything is an opportunity, and that the glass is half full." (Read or Listen to Full Interview)