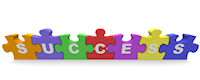 Small Business Startups
Begin your business on a successful path by starting out with all your important pieces in place. This will help build your confidence as you travel the road of entrepreneurship.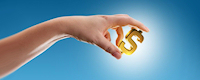 Charge What
You are Worth
Do you struggle with knowing how to put a price on your programs, products and services? I will teach you the tools to confidently charge 20—30-40% more than you are doing now.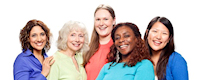 Your Niche/Ideal Client
Learn a simple formula for choosing your Niche as well as your Ideal Client so you can serve these people by providing the services and programs they are craving for.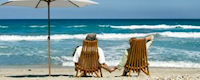 3rd Age Lifestyle
You are in this very special time of life that you have been dreaming about. You now have the opportunity to build your portable coaching business around your lifestyle instead of fitting your lifestyle around your work.

Are you ready to take action,
unleash your creativity,
tap into your inner strengths,
awaken your spirit,
fire up your moxie,
and ignite your dreams
TO live the lifestyle you want?
Are you ready to shine by having a successful coaching business where you can earn a great income while working from home and having the time to follow your passion and reignite your dreams to live your best life?
You actually can build a successful business,
earn a great income while working from home
and have the time to follow your passions
and re-ignite your dreams!
As a woman, therapist, coach or other heart centered entrepreneur, I know you have a wealth of life time experiences and an unlimited amount of gifts that are exceptional and in a class by themselves.  I also believe that you have a desire to make a difference in the world and in people lives. But…
You are simply not sure how to even begin a business and wish someone would just spell it out for you step by step
You have had your coaching business for awhile but it's just not moving forward quickly enough and you are feeling tired and frustrated, plus you are working too hard
You know you are worth a lot more than you are earning now but you don't know how to attract the right clients, create programs they are more than willing to pay for or even raise your rates
You dislike marketing yourself because it just feels so uncomfortable and salesy but you now right now you are the world's best kept secret
You are tired of spending so much time working you don't have time for the people and activities you like to do
If this rings a bell with you then I am pleased you have found us!
I am Kim Kirmmse Toth, retired therapist and 6-figure business coach. I f you are a therapist, coach or other heart centered service professional and entrepreneur (even if you simply 'want' to be) I can teach you how to get your business started or move it forward without turning your life upside-down and losing your mind.
I will share with you step-by-step what I have learned over the years and I will hold your hand as much as you need me too. I have made many mistakes and had to back pedal a lot.  I learned many lessons in my 8 years of being a coach. I promise to share every single one with you so you do not have to go through the frustration and loss of time and money as I did. The money you can make again, the time is simply gone.
For you women who have never owned your own business, but it's been a dream put aside, now is the time!  Let the entrepreneur in you blossom. I will help you with the grass roots of business building from bank accounts and credit cards to choosing a niche you can be most successful in, creating programs and getting yourself out into the world so people will know all you have to offer.
For you women who are already in business but are ready for real growth and transformation I will show you how to grow your list, charge higher fees, offer high end programs (no more dollars for hours!), establish your branding, leverage your time and never, ever sacrifice your values or beliefs.
For 23 years I had my own private practice as a Licensed Clinical Social Worker. I was in the same office that entire time had referrals flowing in from doctors since I was in a medical building and felt the pain of managed care. The truth is that I could have stayed for another 10 or 15 years but I knew I needed more, much more.
8 years ago I began taking coaching classes at MentorCoach and never looked back.  I handed over my lease to another therapist in the fall of 2009.  I retired!
Now I run a variety of coaching programs for groups as well as private, I am a Trainer for MentorCoach, and I am run a live Victory Circles Master Mind group in Denver and earn more income than I ever made in my private practice.  I can proudly say I earn 6 figures.
Are you ready for this golden opportunity to be an entrepreneur who not only runs your own coaching business but you still get to live your life? Are you ready to be empowered, confident and find virtually limitless opportunities?
If you are ready to start your business or take it the next level first take this assessment and see if you have the Moxie to make it a reality!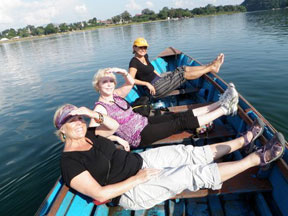 On a boat in Nepal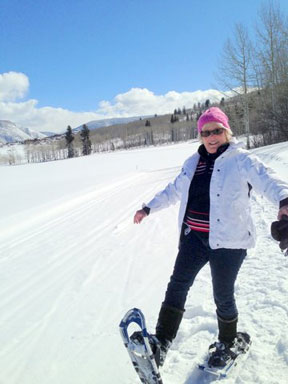 Snowshoeing in Aspen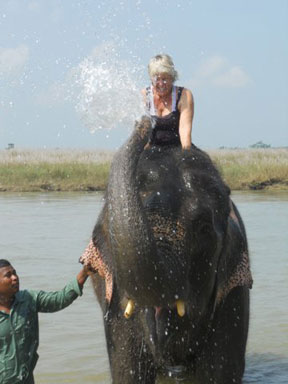 Riding an Elephant in Nepal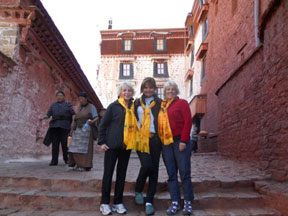 Trip to Nepal
Certifications & Memberships






Featured Articles
Learn the steps to attract your Ideal Clients
Propel your business forward when you ask these questions
Create financial abundance with grace and ease

"It is a blessing to know her and it is a gift to be her client."
"Picture vitality, zest and beauty. Kim is attractive, warm and friendly. There is a sense of vibrant youth in her that belies her years. I get the impression that she will always be this way. Kim brings to each interaction her genuine self, interest in others and quiet humor and compassion. It is a blessing to know her and it is a gift to be her client. Her energy and magnetic attraction will surround you with good feelings."
Clara Farah Ph.D
New Mexico

"With Kim's support, I have moved forward positively and with confidence"
"Working with Kim has been a fantastic experience! Her energy is exceptional; she is very knowledgeable and focused. I appreciate her ability and talents that encourage more clarity, definition and growth for me. With Kim's support, I have moved forward positively and with confidence, achieving my goals. Kim has a great sense of humor, making the experience of working with her fun. I really look forward to our coaching sessions! I highly recommend Kim to anyone looking to clarify goals, move ahead and achieve success."
Deb Chisholm
Williston, Vermont